Komen Upstate Adopt A Duck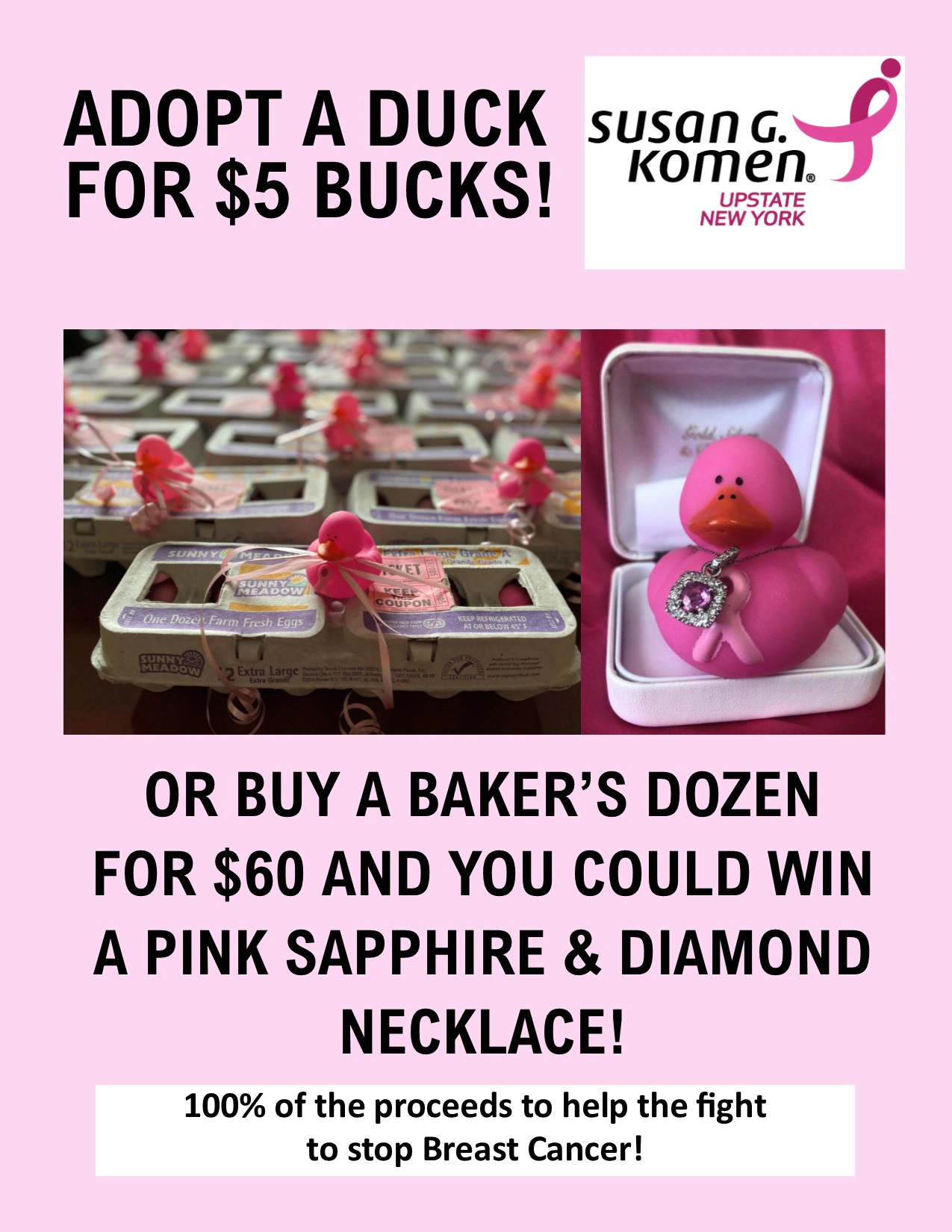 This October, Ferrario Jeep Stores, WINK 106 and Susan G. Komen Upstate NY have teamed up to sell Pink Ducks for $5 bucks!
With 100% of the proceeds going to help the fight to stop Breast Cancer in our region.
OR—–
Buy a Baker's Dozen for $60. and you could win a pink sapphire and diamond necklace courtesy of our friends at the Gold Silver and Diamond Store!
DUCKS ARE ON SALE ALL MONTH LONG IN THE SHOWROOM!